Cellulose Insulation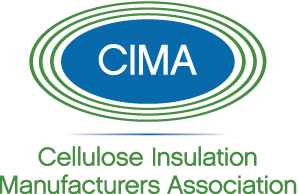 Cellulose insulation is one of the greenest products on the market today and will allow you to make a positive contribution to the environment without sacrificing performance. Save money on utility bills and keep your family warm & comfortable, while knowing you've have made the smart choice.
Cellulose insulation can save you up to 40% on your energy bills compared to fiberglass. Click here to calculate your potential energy savings now.
Dispelling Common Myths
Myth: Cellulose insulation settles resulting in loss of original R-Value.
Fact:
All loose-fill insulation products can settle over time. By federal law and industry standards compensation for settlement is built into cellulose insulation coverage charts. When installed properly in accordance with the coverage chart, cellulose insulation will not settle below the intended R-Value.
Myth: Cellulose insulation is more flammable than other products because it's made from paper.
Fact:
Cellulose Insulation has a Class 1 Fire rating. It is treated with fire retardants to meet all federal, state, and local fire safety requirements. Some manufacturers have even qualified two and three hour firewall designs using Cellulose Insulation.
Myth: Cellulose insulation is more expensive.
Fact:
Cellulose Insulation in walls will typically be more expensive than fiberglass batts due to higher installation costs. The difference is easily overcompensated in the greater savings on energy costs by using Cellulose Insulation. Blown in Cellulose and blown in fiberglass insulations are comparably priced. Cellulose Insulation is less expensive than foam.
Click here to read more about cellulose insulation.
Schedule Your No-Cost Energy Audit
To learn more about our cellulose insulation solutions and to schedule a no-cost home energy audit, contact our team today.