Fiberglass Insulation
Fiberglass insulation has been around for decades and provides a simple and easy solution to insulate most areas of your home. We are proud to offer Owens Corning blown-in and batt fiberglass products. Owens Corning fiberglass insulation is the pink product that is a green solution. Scientific Certification Systems (SCS) has certified Owens Corning insulation as the industry's highest certified recycled glass content at 35%. In addition, Owens Corning Pink Fiberglass insulation is Greenguard Certified.
Blown-in Fiberglass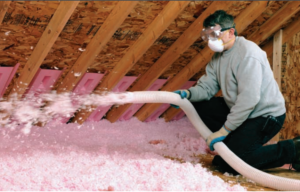 When most people think of insulation they think of the Pink Panther and blown-in fiberglass insulation. Blown-in fiberglass is perfect for insulating walls and attics.

Fiberglass Batts
Fiberglass batt insulation provides an easy and affordable solution for new construction and home remodeling projects.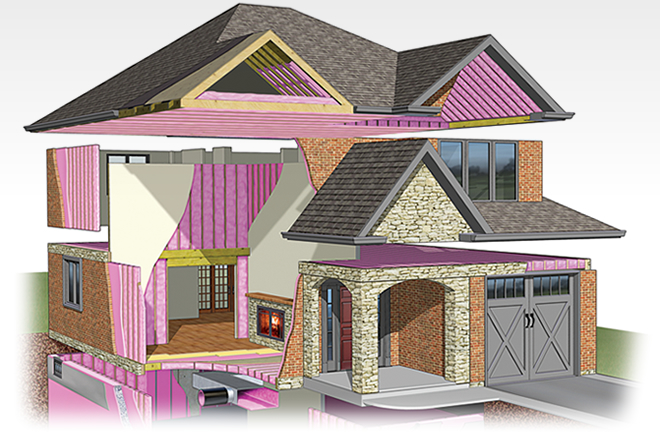 Schedule Your No-Cost Energy Audit
To learn more about our fiberglass insulation solutions and to schedule a no-cost home energy audit, contact our team today.